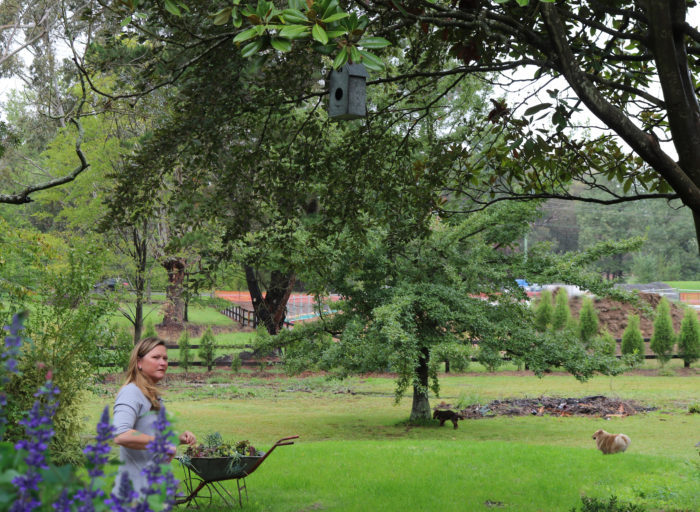 I think it's fair to say Marie's home is dog paradise. Actually, I think it's fair
to say you'd be hard pressed to find anyone who wouldn't find it paradise.
Nestled on the edge of Bowral. Marie lives with her hubby Michael, their four adorable
children and of course the star of our photo shoot, the youngest member of the family,
their cheeky cocker spaniel, Bear.
Who ever said, "never work with kids or dogs"
must have been mad, we had a ball.